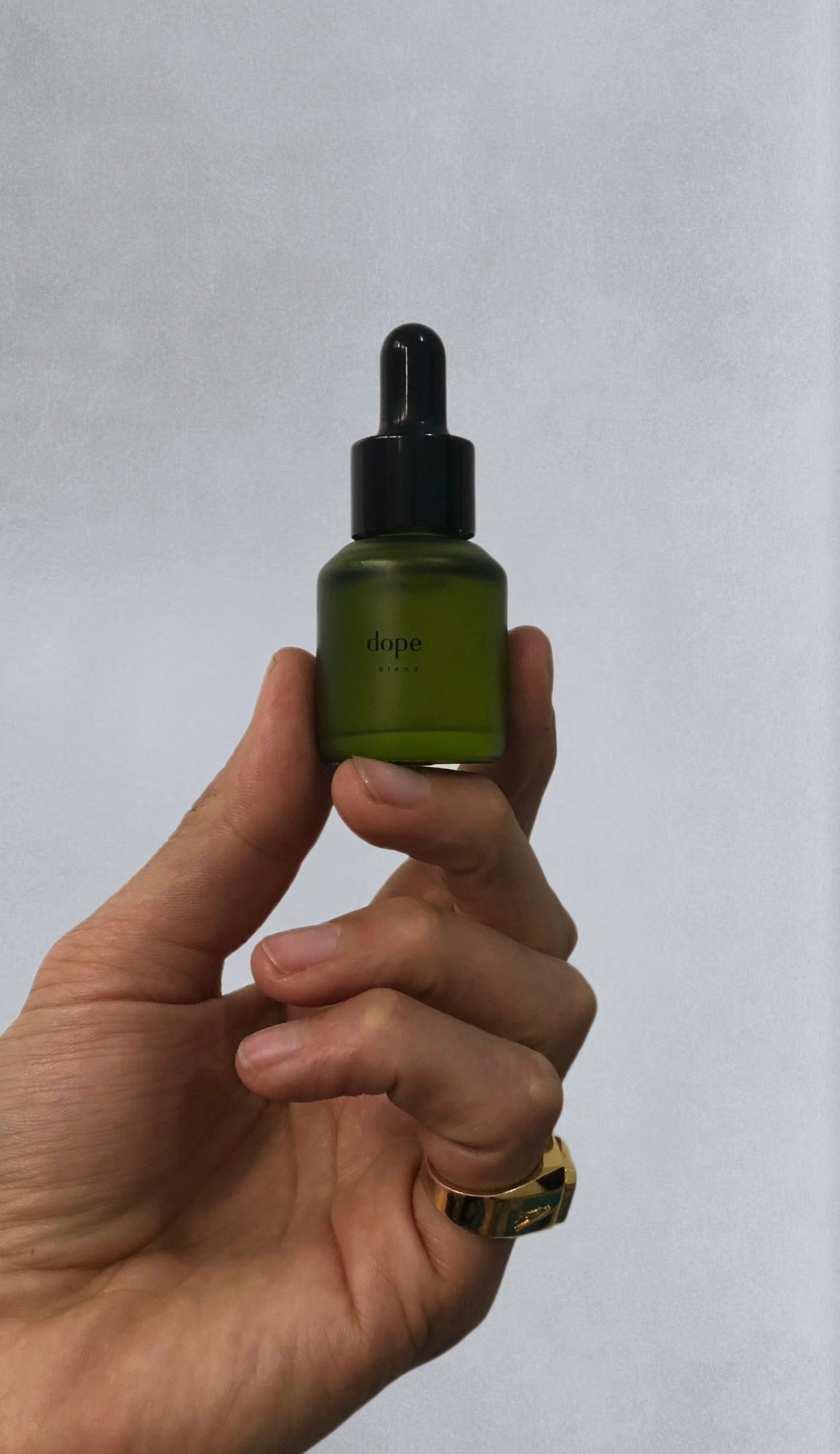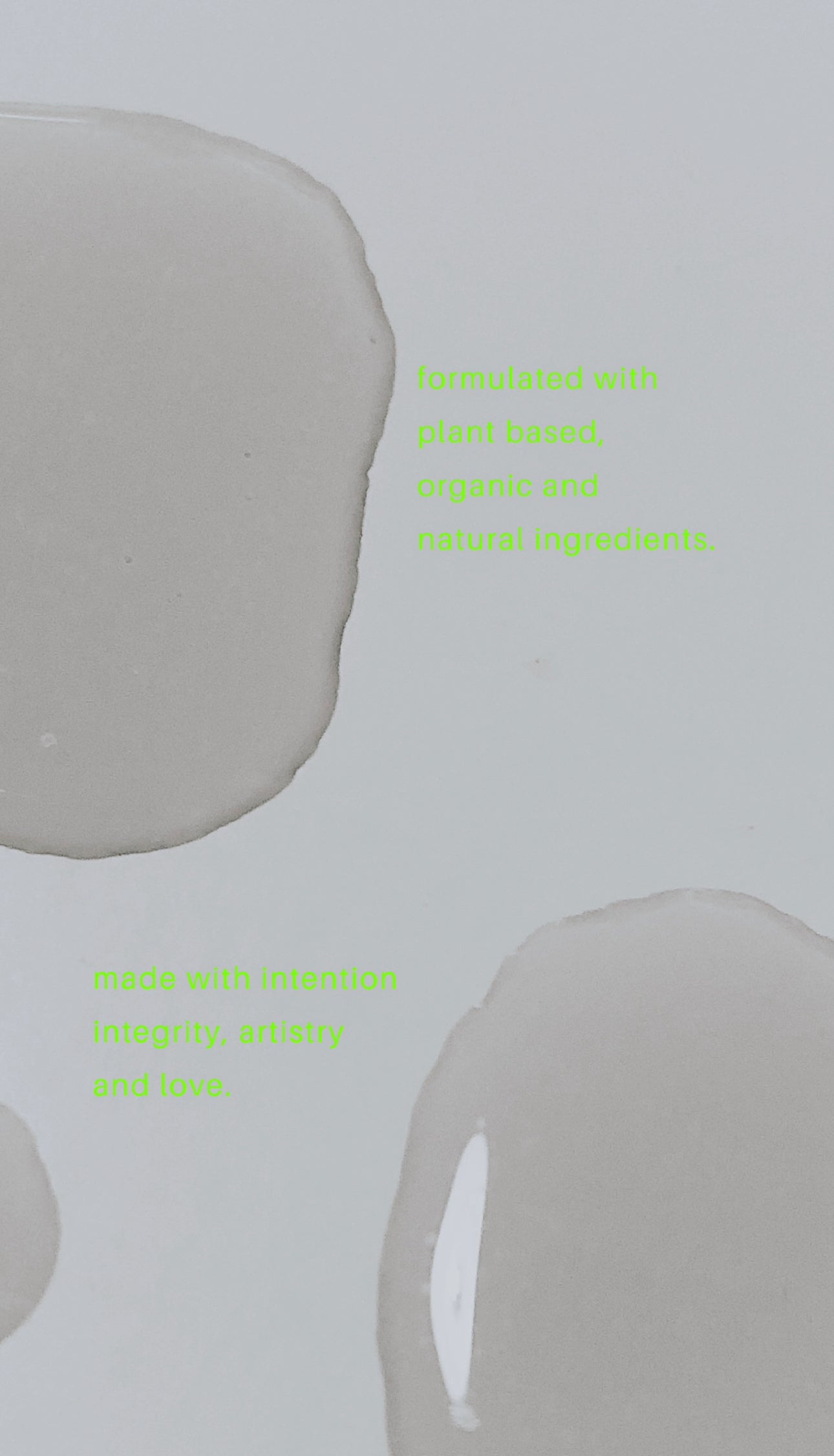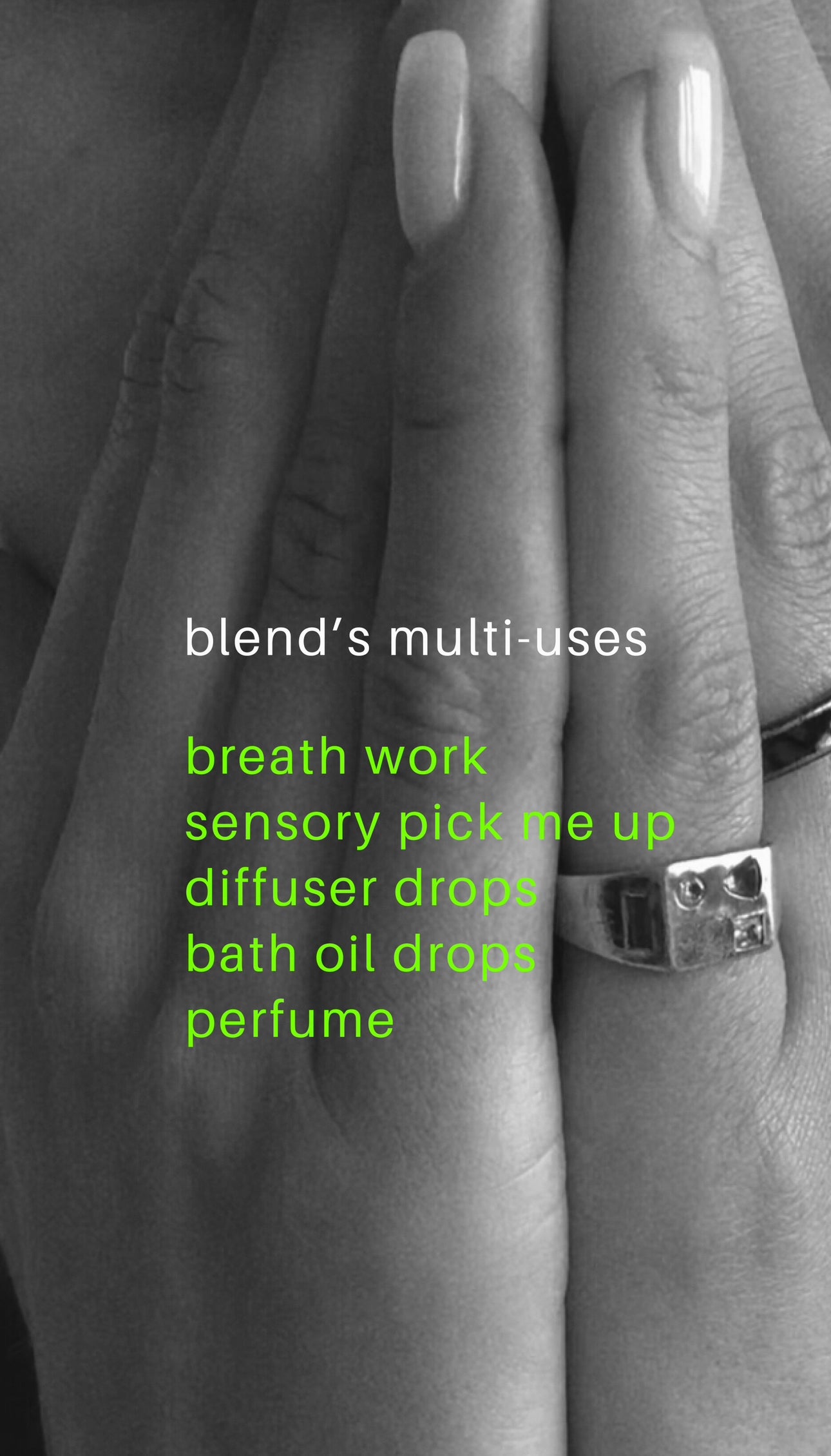 One blend, multiple uses. Formulated to recalibrate your self inside and out. Use it as a perfume, a bath oil or whilst doing breathe work.
Made from an ancient blend of Copaiba, Frankincense, Ylang Ylang root and other botanicals to decompress the mind and recharge. Formulated for a ritualistic and sensory experience.


a vibe for

Perfume Oil: purer, longer-lasting perfume. 

Breath Oil: use for breath work to calm anxiety, stress, mental fatigue, enhance meditation or mindfulness practise and bodily tension in a sensory and non-invasive way. use as a genderless perfume. Formulated for those who experience stress, anxiety, and overwhelming emotions, those who meditate and desire to achieve a state of elevation and clarity. 

Bath x Body Oil: blend can assist bodily tension as a massage/bath oil. the blend can be incorporated into your natural management or optimise recovery after physical training.

multi-uses uses
aromatherapy- inhalation breath work, perfume, bath/massage/diffuser oil. 


features
multipurpose, handmade, organic, natural, vegan, cruelty friendly, ecologically manufactured, reusable and recyclable packaging. 


how to use
breath oil: 
drop 3 drops on palm.
rub hands together rapidly till you feel heat.
cup hands over nose and mouth and inhale and exhale. 
focus on a deep diaphragmatic breathing. 
repeat breath sequence for as long as you need.
suggested: box breathing, also known as four-square breathing or wim hof breath technique. this is a practice to alleviate and manage anxiety and stress. 

sensory oil: 
press the oil onto each side of the nostril (inhale) for an elevated state, and pick me up through the power of the blends scent and your olfactory system (sense of smell). 

Perfume Oil: apply one drop on wrist and and rub residue on neck. 


Body Oil:
head and tension relief: recommended to rub into temples.
rub it on your hairline, behind your ears guide along the back of your skull. 
minor aches and pains: apply to affected area no more than three to four times daily. 

apply a few drops to a magnesium oil or spray and rub into muscles, or preferred treated area for tension or muscular recovery and relaxation.

sleep relaxer: apply 2 drops and massage to the bottoms of your feet before bed and  behind your ears, and rub on the back of your neck. 



Bath Oil:
drop 3 drops into your bath with epsom or magnesium salt to assist muscle relaxation and recovery. 



Diffuser Oil:
drop 3 drops in your diffuser. 


warning
avoid your eyes.


tip
carry in your bag for easy and daily access.


ingredients
Boswellia carterii (Frankincense) Oil Copaifera Officinalis (Copaiba) Oil Cananga odorata Flower (Ylang Ylang) Oil Vetiveria Zizanoides Root ( Vetiver) Oil Lavandula Angustifolia (Lavender) Oil Mentha piperita (Peppermint) Oil, Citrus aurantium bergamia (Bergamot) Fruit Oil,  Pelargonium Graveolens (Rose Geranium) Oil, Citrus medica limonum (Lemon) Peel Oil Salvia sclarea (Clary Sage) Oil, Pogostemon cablin (Patchouli) Oil, Citrus Sinensis (Sweet Orange) Oil, Melaleuca Alternafolia (Tea Tree) Leaf Oil Eucalyptus globulus Leaf Oil,  Hemp Seed Oil (cannabis sativa seed). 

15ml