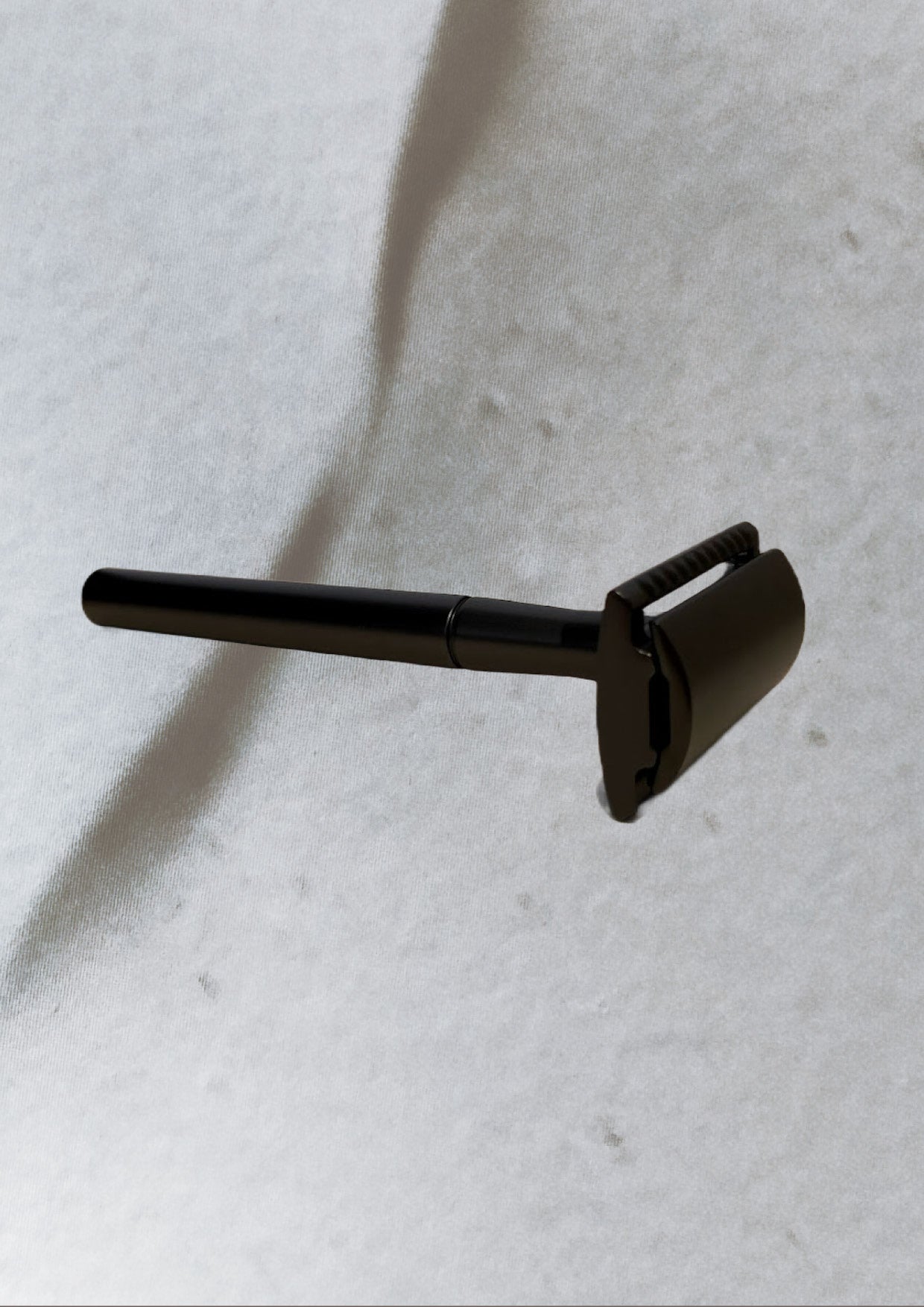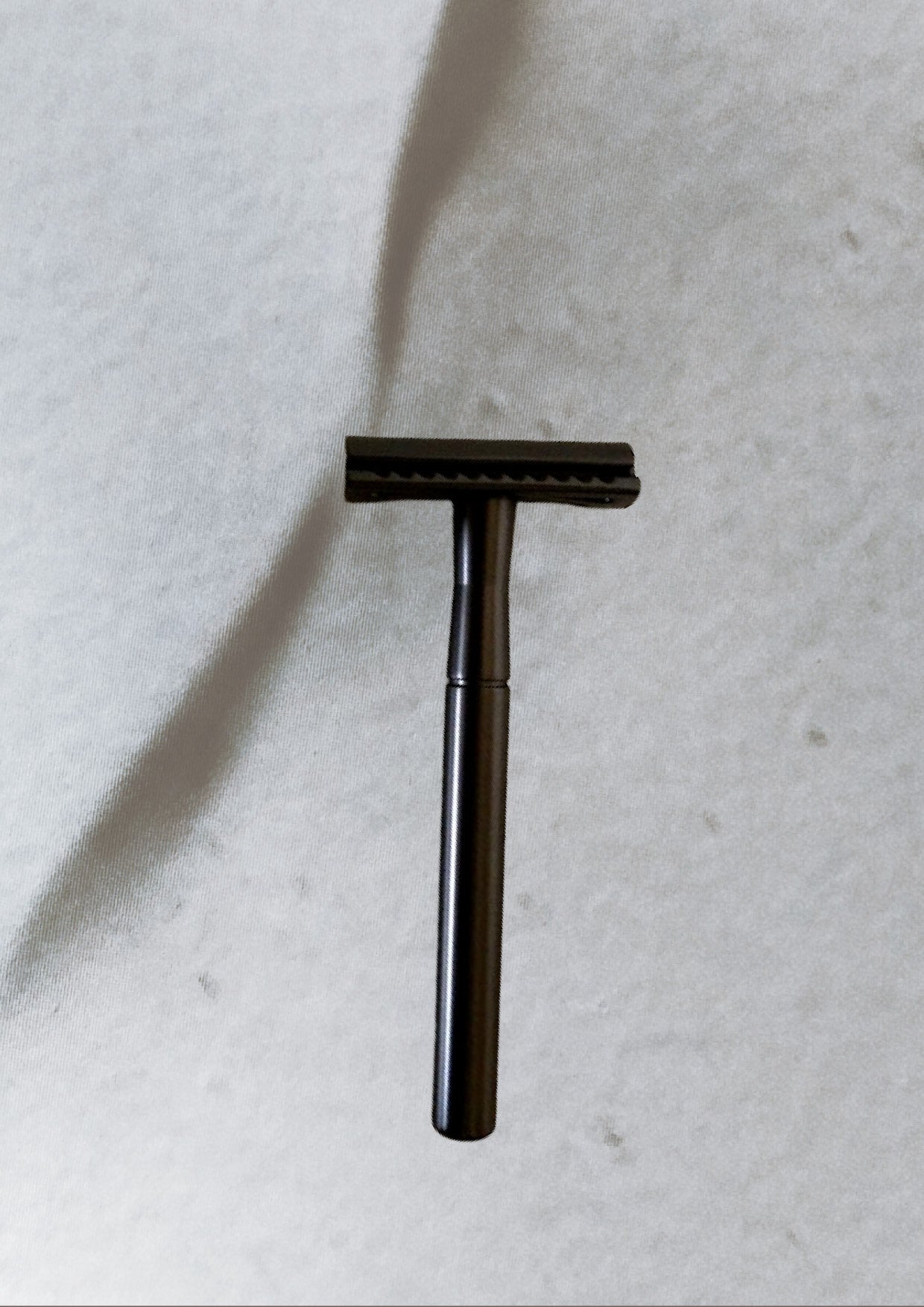 our eco razor is pure metal with a matte black finish intended for a silky, smooth and lush shave for any human.  

our sustainable eco razor is a double edge blade safety razor and can last you a lifetime.

if your an eco-conscious consumer, this razor can eliminate plastic disposable razors that are contributing to the landfill and plastic epidemic. there is an estimated 2 billion razors are thrown away each year, it's easy to say that swapping to metal razors gives back to this planet. 



dope for
face and body


dope features

plastic free, 
durable, double edge blade, 
metal brass, eco-friendly plating. 
dope investment
this is a once-off investment, due to the quality and longevity of the eco razor. 
you will save your coin in the long run, compared to the amount one will spend on disposable razors. 



dope info
buy your replacement stainless steel double edge safety razor blades at your local supermarket, they come in packs of 5.

you need to safely dispose of the metal blade once it's blunt, check with your local recycling center and see if they will accept razor blades.
having a specific, safe location to toss old razors and then recycle or dispose of them is important.

dope suggests to put your blunt razors back into your blades box and dispose of the box once you have used all the blades.

this ensures the blades won't injure the trash removal professionals who take your garbage away, because they're safe within the blade bank.  

note
care must be taken when using the blades.
do not touch or wipe dry the blades. 
watch a youtube video for instructions on how to replace your blade safely.